The STI3000 can measure most important MEMS characteristics at the wafer level, including resonant frequency, quality factor, stiction, quadrature error, hysteresis, spring constant, f3dB frequency, capacitance and leakage. This dynamic behavior data can then be used to validate MEMS designs, monitor MEMS fabrication processes and drive product quality improvements, resulting in increased wafer-level and package-level test yields and decreased DPM rates, yielding your highest return on investment.

The STI3000 is easily configured and adapted for different product types, and is scalable for increased capacity. This simple and robust test configuration results in lower maintenance and support costs for product development and manufacturing operations. A cable set connects the STI3000 Test Head Module to the STI9000 Mixed-Signal Tester and external power supply, but all critical device test resources are located on the test head itself, resulting in significantly improved performance. The STI3000 come in 2 enclosure configurations, Type I for top view/ through test head inspection, Type II for bottom view probing handler.

These resources include:
8 channels of Drive Sense Technology (DST), the technology that combines STI's unique on-board circuitry, software and test methods to produce the most accurate representation of MEMS sensor dynamic behavior in shorter test times when compared to traditional MEMS probe test methods.
8 Digitizers

8 Parametric Control Units (PMU)
8 Direct Digital Synthesis Resources
4 Capacitance Measurement Resources

On-board I2C Communications Bus


The STI3000 is also compatible with external hardware, such as LCR meters and the STI test hardware suite, providing a wide variety of test capabilities and scalability of tester resources, from one-up testing to multiple parallel device testing. The STI3000 is designed to provide the most accurate and fastest test times in the industry, ultimately resulting in lower product development and manufacturing costs.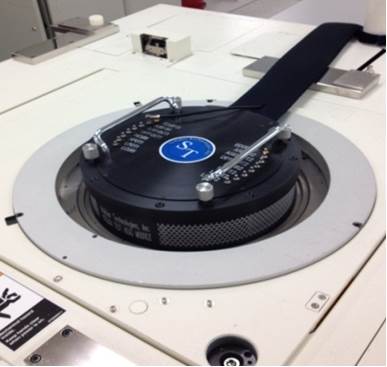 Test Head Type II Enclosure

For more detailed specifications, refer to the STI3000 SD Wafer Probe Test System Spec Sheet (PDF)

.